The city is an extremely complex system. Even if we try to understand it, we can hardly cope with it. Despite all its dysfunctional challenges, the city is the place where most of the citizens will live in the near future. It offers great diversity, vitality, and in the best case, economic security. It brings people together from different cultural, social and economic backgrounds, with completely different needs and behaviours. To ensure conscious and civic coexistence, these conditions must be considered, and at the same time questioned. They demand both careful understanding and holistic thinking. The process of understanding these distinct needs requires a widely imaginative mind-set, and is a practice of constant negotiation.
How can we as designers negotiate a common, public space, and construct a city that builds on shared thinking, away from a stack of individual needs? In order to do so, we must engage with the process, collaborate with each other, and stimulate a creative city. To promote a creative city we need to identify potentials and strive for innovative approaches. And, the first stage in building a creative city is to recognise and encourage diversity, to learn to deal with the complexity of different aspects, and to make a difference in our own destiny.
Based on this idea, this year's International Design Workshop focuses on the concept of the «creative city» from the perspective of different design disciplines. We herewith aim to discuss, explore, and experiment with the potential of design practice and thinking within a creative city. Therefore, we define the city of Hong Kong as the living laboratory for our workshop, and propose an intensive one-week empirical confrontation with a foreign context. To establish a closer relationship with the city, we invited three Hong Kong based professionals — designers, researchers, and artists — to run individual workshops on the given topic. In this way, we expect our students to become acquainted with the city of Hong Kong from a more inclusive perspective — to learn from a different culture and urban reality, and to sharpen their knowledge of the city as well as the man-made environment from a broader view. We wish to motivate them to come up with creative approaches and inventive solutions by elaborating strategies and methods that might be applicable to their own design practice.
The city of Hong Kong will be the laboratory to explore, and Connecting Space the place to define and produce the different concepts.
Based on the curriculum of the Master of Arts in Design programme, we want to consider the following questions:
– Which qualities define a "creative city"?
– What potentials are there from a designer's perspective?
– How may creative strategies and new technologies improve the city and the life of its inhabitants?
Context
The Master of Arts in Design at the Zurich University of the Arts hosts an interdisciplinary design workshop every year. This is the second time that the workshop takes place in Hong Kong at the ZHdK Hub Connecting Space Hong Kong.
Based on this, we offer our students the opportunity to participate in a workshop in Hong Kong, in order to explore the given topic with professionals from different backgrounds, and to exchange ideas as well as methods related to design, arts and theory.
Concept and realisation
Karin Zindel, Research Associate Master of Arts in Design
Collaboration and support
Connecting Spaces Hong Kong — Zurich
Workshop 1 — Design Open Food City – Igniting the future food/ waste system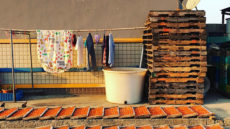 Hong Kong is a city of great food but also a city prone to waste. Over 3,200 tonnes of food waste is produced in the city each day . Can designers become critical agents to prototype alterative solutions with citizens and question inappropriate social changes? In this five-day design experiment, we are going to hang around the Western Wholesale Food Market, one of the core sources of food waste in the city.
Through the action research methodology and methods of design interventions, we are going to prototype new ideas to disturb the exciting ecosystem of the wholesaling businesses: over 500 stalls supplying vegetables, fruits, eggs and fishes to the whole Hong Kong Island for 1.3 million citizens. As a result, a special community event for all participants and community members will be conducted to share the result in the market. A video documentation will be made to reflect on the process at the Connecting Space.
Dr. Yanki Lee is Founder and Director of EXHIBIT at Golden Lane Estate, a social design agency in London focusing on design researches for social inclusion and innovation. She also founded the HKDI DESIS Lab for Social Design Research, after being research fellow at the Helen Hamlyn Centre for Design of Royal College of Art and Architecture since 2000. www.yankilee.com /www.hkdi.desislab.vtc.edu.hk
Workshop 2 — Almost Utopia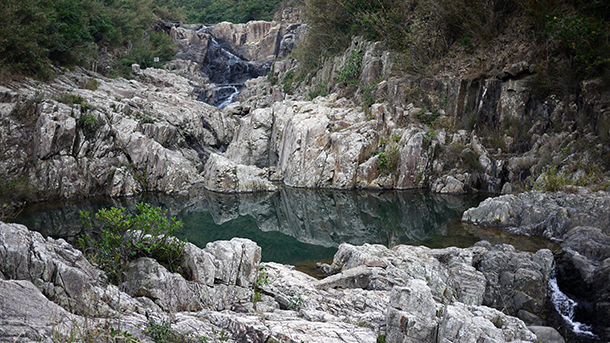 Almost Utopia takes you off the beaten track to a selection of spaces and places that may alter your perception of Hong Kong as a high-rise metropolis fuelled by neoliberal capitalism. The journey takes participants to the four corners of Hong Kong, to autonomous, public and common spaces that have been created by different communities. Following a series of visits, from an independent coastal village to a grassroots fabric market, from an organic community farm to a beautiful neighbourhood, participants will collectively produce a zine publication. The workshop encourages participants to take time, absorb the different environments, form relationships, reflect and respond in any creative medium.
Inspired by publications such as Inventing the Future (Srnicek & Williams), Invisible Cities (Italo Calvino), Strike! magazine (UK) and zine culture, participants will consider what utopia means (in a place like Hong Kong) and create multi-disciplinary works and interventions that will be composited in a batch produced zine publication (printed in Connecting Spaces).
Michael Leung is a designer, beekeeper and urban farmer. He was born in London and moved to Hong Kong in 2009 to complete a Masters in Design. His work ranges from conceptual objects for the dead to urban agriculture projects such as HK Honey, HK Farm and HK Salt. Leung is a visiting tutor at Baptist University, the School of Design and at the Intercommon Institute, where he teaches socially engaged art (MA) and social design, respectively. www.studioleung.com / Instagram: studio_leung
Workshop 3 — Secret Emotional Installation

Hong Kong as a hyper dense metropolis is a city of Functionalism. Like a well-oiled machine, the city literally moves millions of people and goods each day with its highly efficient complex networks of streets and transportation system. Many of such urban system were designed with only practicality of movement in mind; a sense of alienation or coldness was generated as a by-product.
This workshop will focus on producing thought-provoking urban interventions within the streets and alleyways. Treating the streets of Hong Kong as both site and laboratory, participants will be taught basic spatial observation skills, analytical skills and installation strategies. The final submission will be a secret installation near Connecting Space at North Point. The deliverable can be a design, an installation or a performance-based work involving the physical body of the student. The objective is to activate the street space and the emotion of the everyday passerby.
Dr. Kacey Wong studied architecture in Cornell University and received his Master of Fine Arts from Chelsea School of Art and Design and Doctor of Fine Arts from Royal Melbourne Institute of Technology. He is the founding member of Art Citizens, Street Design Union, Umbrella Movement Art Preservation, and former curator & member of Para/Site Art Space. Wong's experimental art projects investigate the space between men and their living environment, and the artist and designer's role within social political causes. http://www.kaceywong.com/