New Graduate-Level Educational Format in the Arts based in Hong Kong
A project by
Zurich University of the Arts (ZHdK)
Hong Kong Academy for Performing Arts (HKAPA)
City University of Hong Kong/School of Creative Media (SCM)
China Academy of Art/School of Intermedia Art, Hangzhou (CAA)
We are launching a pioneering transcultural and cross-disciplinary educational format for MA-students of all art and design disciplines. Selected students from the involved partner institutions will have the possibility to study for one semester within this specific programme, which will be based mainly in Hong Kong.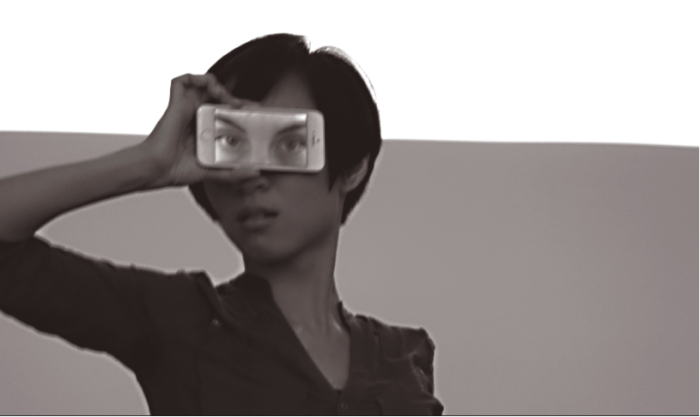 The programme has two central characteristics that can only be experienced and explored in this very specific setting. First of all it will focus on topics of transculturality as the key content that includes subjects like traditions, identity, genealogy of the present, values, ethics, different forms of life or globalization specifically between Europe and South East Asia. Given their sensitivity to social and cultural conditions, and their ability to formulate and express a variety of topics with aesthetic means, artistic and design practices can make an ideal contribution to transcultural discourse. Participants will acquire profound competences, which are more and more in demand working in international contexts, learning about the other and being able to reflect one's own culture. Hong Kong is predestined as an exemplary location within this thematic context.
Secondly practical cross-disciplinary collaboration between cultures and art forms is the second important focus of the programme and its principal working method. This approach will promote intensive exchange and first-hand experience of the transcultural topics as well as further differentiate and extend one's own discipline. Theoretical inputs will help participants to critically reflect on transculturality and to gain further insights into this pressing issue.
We clearly emphasise the experimental character of the programme and therefore understand it as an "open studio," whose curriculum will be continually shaped and modified by the thematic interests of the participating students and lecturers.
Programme
On the background of the transcultural and cross-disciplinary focus three main phases define the basic structure of the semester: The starting phase is dedicated to questions of "self-awareness", as well as the introduction of the specific interests of the participating students and lecturers that will highly influence the semester content. Based on that the constitution of mixed groups and their topics will be the starting point for the practical cross-disciplinary work and the development art and design projects involving all disciplines of the group members. Followed by a second phase that is dedicated to the topic of "positioning and collaboration" thus questions of how we collaborate and position ourselves related to our culture, traditions, society, art, other disciplines or a business environment. The third phase called "going public" where we focus on questions of art and design production and reception. While the practical character of the three main phases is central it will be strongly connected to theoretical inputs and reflection in the fields of Asian and European (historical and contemporary) culture, issues of transculturality, art and design practice and cultural management in various formats like lectures, panels, literature, workshops or mentoring. Between the three main parts of the semester program there will be two inserts where one will be an excursion to Taiwan or China as well as a specific workshop lead by renowned artists.
In the last week of the semester there will be a public presentation of the groups works in Hong Kong as well as a reflection of the whole process. Students have the chance defining and planning this format independently.
Students
The trial semester will involve at least 20 students (10 ZHdK/10 partner institutions) on graduate-level (master-level) from a wide range of contemporary and traditional art and design disciplines in the performing arts, music, fine arts, media arts, design, and art education. We emphasize on a good mixture of disciplines.
Lecturers
Partner institutions will provide guest lecturers and invite additional experts and artists.
(Like the participating students, lecturers will also be required to expose themselves to transcultural issues, to engage in critical self-reflection, and to work in cross-cultural and cross-disciplinary teams).
Semester Dates
Autumn/Winter 2015
14 weeks in the timeframe of 24 August – 18 December 2015
Location/Infrastructure
The programme will take place at the different partner institutions in Hong Kong (Connecting Space HK/ZHdK, HKAPA, SCM) and include working phases in Zurich and Taipeh/Taiwan or Hangzhou/China
Student Costs ZHdK
Fee
Normal semester fee of home institution
Accomodation Hong Kong (3 – 4 months)
Supported by ZHdK
Travel Expenses
a. Flight Hong Kong; b. Field trip Taipeh/Taiwan or Hangzhou/China: 1300.00 CHF (approx.)
Admission Criteria and Requirements
A genuine interest in and willingness to identify and analyse transcultural questions
An ability and interest to work in teams whose members come from different cultural and disciplinary backgrounds
A willingness to expose oneself and one's work, to engage in critical reflection, to experiment and take artistic and research-based risks and to participate in the development of the semester programme
Good English Skills
Application Process
Letter of motivation (2-3 pages in English)
CV
Interview with project leaders
Entry deadline for letter of motivation and CV is 30 March 2015 to karin.epp@zhdk.ch (administration International Affairs ZHdK)
Interviews will be conducted in the timeframe of Mid March – Mid April 2015
Final confirmation of participation until 20 April 2015.
Credits
Each institution is responsible to allocate credits to their participants.
ECTS-Credits will be given to ZHdK students (in coordination with heads of master programmes).
Project Responsibility
Patrick Müller/Daniel Späti, ZHdK
Samuel Leong/Ceri Sherlock, HKAPA
Ip Yuk-yiu/Bo Zheng, SCM
Gao Shiming/Shi Ke, CAA/School of Intermedia Art
Partners
Main Partners
Zurich University of the Arts (ZHdK)
Hong Kong Academy for Performing Arts (HKAPA)
City University of Hong Kong/School of Creative Media (SCM)
China Academy of Art/School of Intermedia Arts, Hangzhou/China (CAA)
Additional Partners
Taipei National University of the Arts, Taiwan
Baptist University, Academy of Visual Arts, Hong Kong
Further Information
Information Events
26 February, 12.00 – 13.00, 5.K11
12 March, 12.00 – 13.00, 5.K03
For any further questions please contact:
Daniel Späti
Head of MA-Semester Program "Transcultural Collaboration"
daniel.spaeti@zhdk.ch
+41 79 432 81 03
Patrick Müller
Head Connecting Spaces Hong Kong – Zurich
patrick.mueller@zhdk.ch
+41 79 669 40 66
Supported by Mercator Foundation Switzerland